High pressure hose --American standard SAE100R7 / R8 Hose
High pressure hose --American standard SAE100R7 / R8 Hose

Inner Tube :thermoplastic,Nylon.
Reinforcement :One or two layers of fiber braid, steel braid
Cover :High Flexibility Nylon or Thermoplastic.
High pressure hose American standard SAE 100 R7 R8 Hose is light and flexible. The adaptation pressure is generally 14-35Mpa. It is widely used in various sectors of industry and agriculture to transport gas, liquid and powdery and granular solid materials. The product has the characteristics of high pressure resistance, high temperature resistance, abrasion resistance, oil resistance, a variety of chemical reagents, anti-aging, and long service life. It is widely used in various industries.
Instructions for use:
1. If the temperature of the working environment is too high, it may affect the working pressure and even cause the nylon tube to rupture.
2. Please do not apply tensile or twisted load to the nylon tube, otherwise the nylon tube may be cracked, detached and damaged.
3. For water or heat medium oil, please use a heat-resistant water pipe, otherwise, it may cause aging and rupture.
4. Do not allow the nylon tube to rub or entangle, as this may cause the nylon tube to rupture.
5. Please use nylon tube above the small bending radius.
6. Leave sufficient allowance for piping length.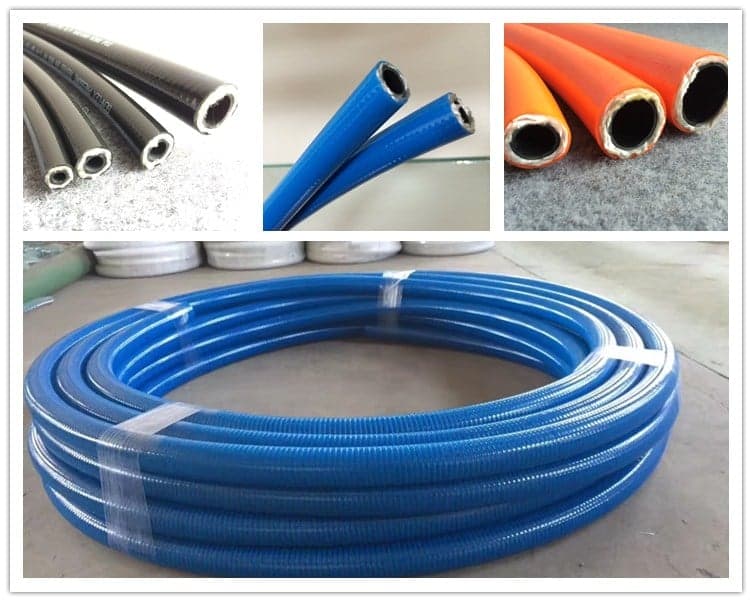 R8 is stronger than R7, is generally two-layer fiber braid or steel braid. This can be customized according to customer requirements.